With a keen eye for design aesthetics and a deep understanding of WordPress's powerful capabilities, we craft bespoke websites that seamlessly blend captivating visuals with unmatched functionality. We specialize in delivering world-class WordPress development solutions that redefine the boundaries of digital excellence. We have commitment to innovation and an unwavering dedication to crafting WordPress websites that are not only stunning but also deliver unparalleled functionality and user experience.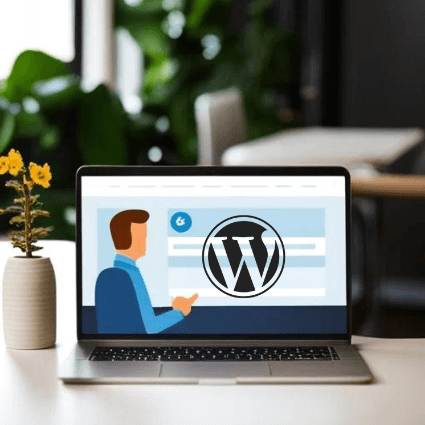 WordPress web development refers to the process of creating and customizing websites using the WordPress content management system (CMS). WordPress is a popular and user-friendly platform that allows individuals and businesses to build and manage their websites easily.
Our distinguished track record of consistently exceeding client expectations, adhering to timelines, and staying within budget constraints underscores our uncompromising pursuit of perfection. Let's collaborate to elevate your online brand, enhance user engagement, and achieve unprecedented success in the digital realm through our premier WordPress development services.
Feel free to customize this introduction to emphasize the specific aspects of your WordPress development services that set you apart and align with your unique style. The key is to convey professionalism, expertise, and a commitment to delivering impressive WordPress solutions.
Here's an overview of what WordPress web development entails:
Hire our expertize
for WordPress development service
WordPress Development involves several steps to ensure it is roboust, functional, and userfriendly interface to fuilfill end results. WordPress web development provides a versatile and user-friendly platform for creating websites of various types, from blogs and personal portfolios to business websites and e-commerce stores. It's a widely used CMS due to its flexibility, scalability, and a vast community of developers and users who contribute to its growth and improvement. Here's a complete process :